Edam multimoulds plus new RO plant
Successful delivery of Edam multimoulds plus new RO plant
Two major projects in 2018
New RO plant plus Edam multimoulds
In cooperation with Jongsma Solutions, two major projects of Royal A-ware foodgroup were awarded to both ALPMA and Servi Doryl in 2018. By applying advanced membrane technology, a Reverse Osmosis (RO) plant was used to concentrate whey flow and went into production in 2018. In addition, Servi Doryl (subsidiary of ALPMA) was able to complete a very successful project at Royal A-ware by supplying Edam multimoulds. For the production of the cheese moulds, Servi Doryl applied completely new techniques, creating more customer-specific solutions.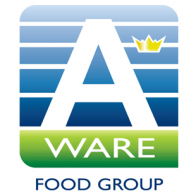 Together we achieve the most beautiful results
Check out other projects we have completed in recent times.
Much more pasture at Fonterra Heerenveen
Fonterra successfully increased plant capacity in
With new RO, Rouveen is ready for the future
RO plant concentrates whey from 5.5 to 28% dry matter