Matchmaker for businesses
Wietze Jongsma is creator/initiator of the collective Denken Delen Durven Doen. The idea was born while visiting the Olympics in Sochi (with the Clafis Skating Team). The annual event is organized with great enthusiasm each year by the DDDD collective, and these carry the thought leadership with them.
Thinking Sharing Daring Do
At the initiative of Jan Bles, a team of 25 thinkers, doers and investors was formed to renew contact with the local farmer, fisherman and gardener. See also www.blesbros.nl.
Wietze Jongsma is a member of The A Team. The A Team is a networking and cooking club for like-minded entrepreneurs who want to share knowledge and explore collaborative opportunities over a delicious meal. At an evening of The A team, business issues are shared, entrepreneurial issues are sparred and opportunities are discussed. The A Team consists of 17 entrepreneurs.
The A-Team, Cook & Connect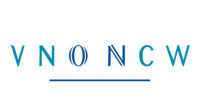 Wietze Jongsma is a member of VNO NCW. Active membership in this largest northern network offers entrepreneurs the opportunity to make and maintain valuable contacts on a large entrepreneurial stage in an informal way. Wietze Jongsma is active in the Noordgang DDO (Dokkum, Drachten, Oosterwolde region), which serves as a sounding board group for VNO NCW. On a regular basis, various business and political topics are discussed here within a select collective.
Wietze Jongsma has been a member of the CCO for many years. The CCO was established for the purpose of promoting commerce, industry and services at both the local and municipal level; promoting contacts with the municipality, province and national government; promoting employment in the municipality of Ooststellingwerf; promoting the interests of the association's members. The CCO provides excellent networking opportunities.
Eaststellingwerf commercial club

Wietze Jongsma is a member of the Businessclub Thialf in Heerenveen. Businessclub Thialf offers the opportunity for relationship marketing and/or networking and, of course, special access to the exclusive Thialf business club on the1st floor. Being present at exciting skating events throughout the year is not only a wonderful hobby, but also a great way to bring sports and business together.