The full-range supplier for cheese makers worldwide
As an experienced full-service provider, ALPMA supports clients from idea to final project
Complete solutions for the entire dairy industry
ALPMA is the world's leading milk and whey processing, cheese technology and cutting- & packaging-technology company.
In addition to process technology expertise, ALPMA has the technological competence for cheese production of any type of cheese (twarog, soft cheese, semi-hard cheese, hard cheese, pasta filata and tofu). ALPMA is an expert in complete cheese production lines, from curd preparation to filling systems, cheese vats, cheese pressing systems, brine baths and the complete mechanization of the lines. 
ALPMA is known for innovation and customized solutions. Thus, ALPMA supplies the Formatic and Coagulator that enable the most efficient cheese production. The latter innovation is a fully automated continuous curd preparation that ensures the highest possible yield. One hundred Coagulators are now in operation worldwide.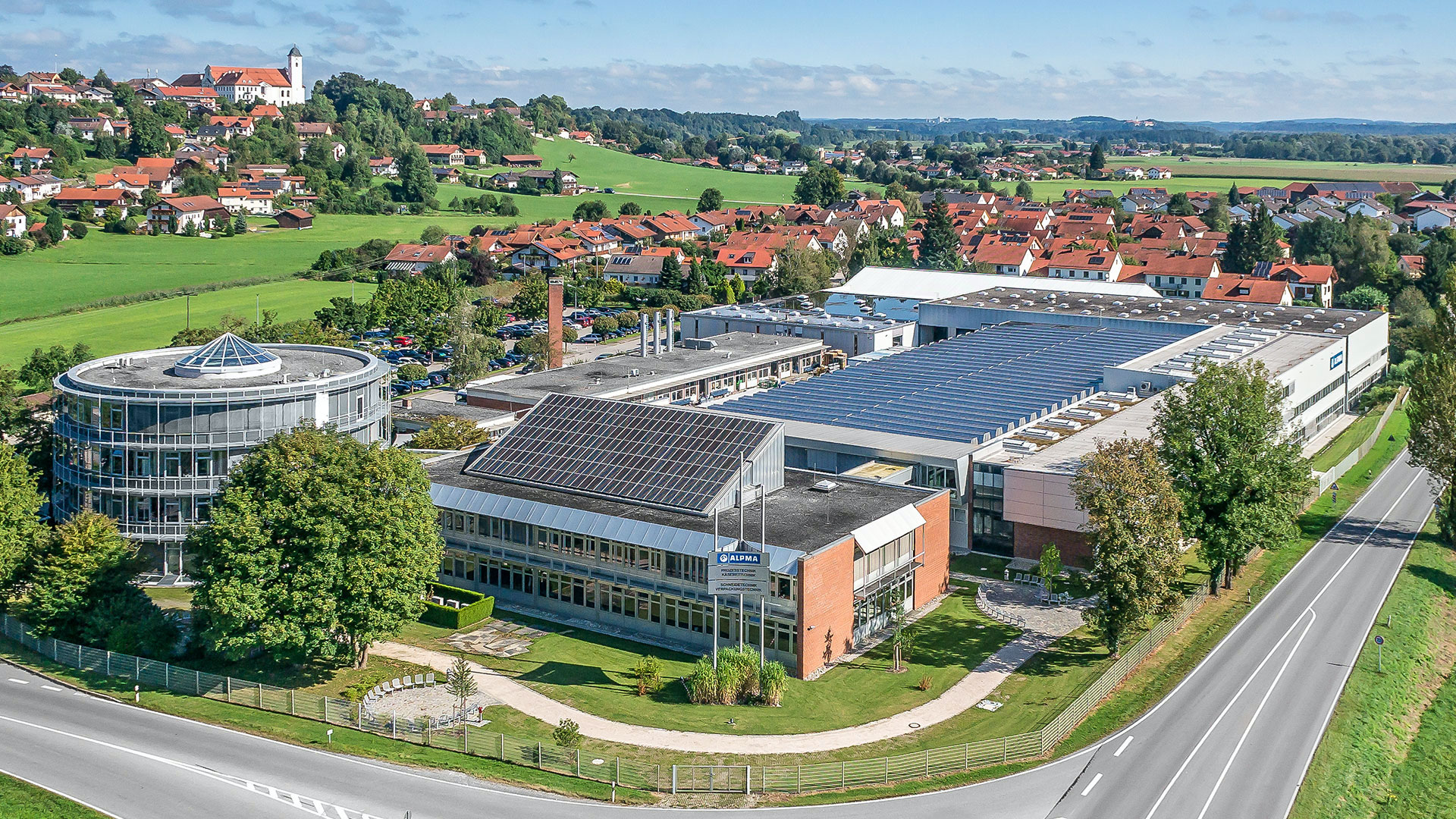 The total supplier for cheese dairies
ALPMA's headquarters are located in Rott am Inn/Bavaria (Germany). With its subsidiaries and agencies and more than 900 employees worldwide, we care for and work with our customers to ensure ALPMA's success. Driven and supported by two CEOs with experience, strong leadership and an international, overarching business strategy. This allows ALPMA to respond with expertise and flexibility to regional and local issues where we can switch in the client's native language.
Business association with additional benefits
Our company's cooperation with the Alpenhain dairy and the specialized packaging company FRISCHPACK offers our customers a unique additional advantage: the rare opportunity to see many ALPMA machines in operation in the immediate vicinity.
Through close communication with users of our machines within this association, we receive not only qualified technological feedback, but also wishes and suggestions regarding our installations. Our customers benefit from this valuable information – with it, the latest forms of ALPMA technology have been tried and tested within this association.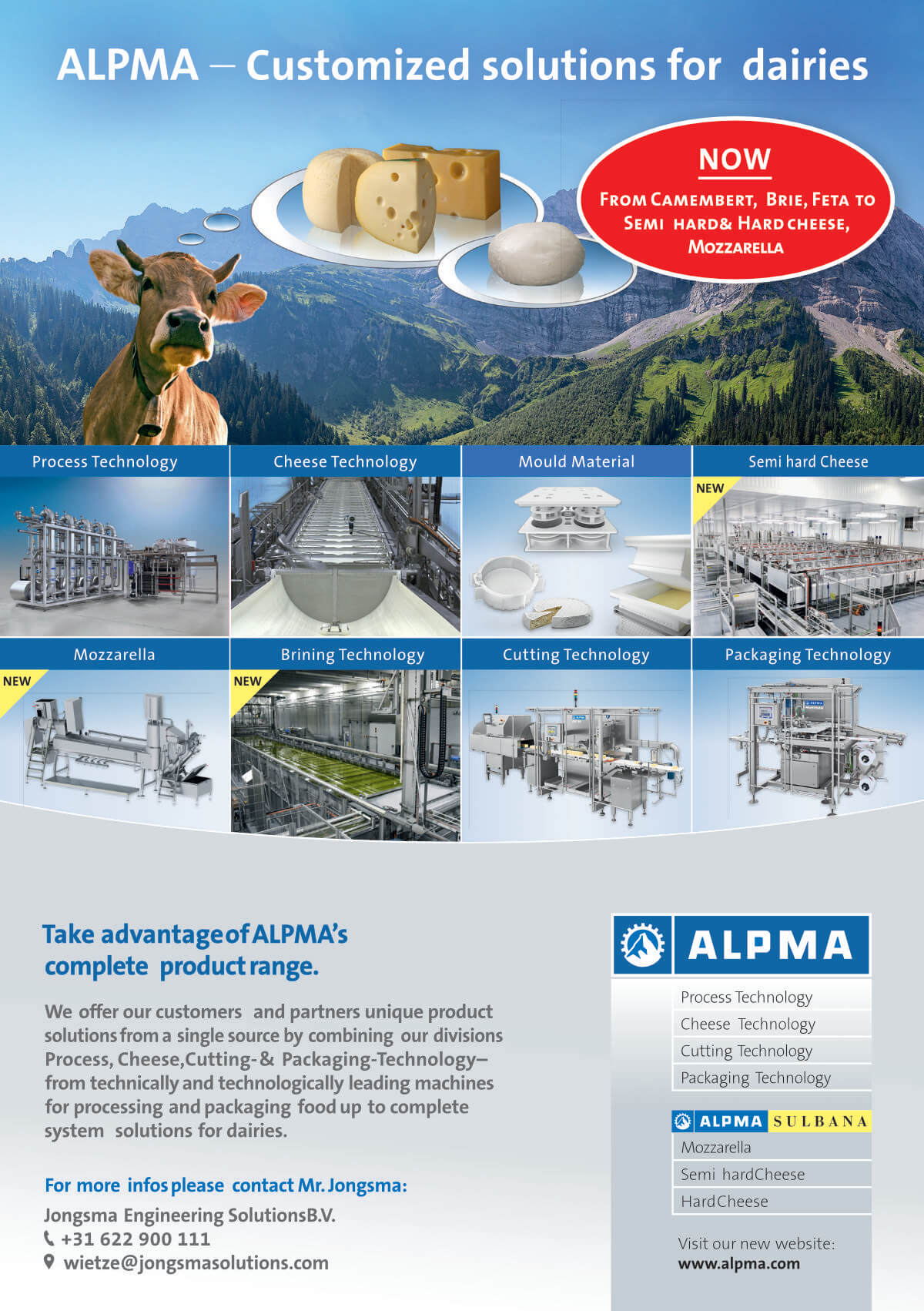 Customized solutions for dairies
Want to know more about our partner ALPMA's solutions? Then read the attached brochure. If you are interested in this solution for your business, please contact us using the form at the bottom of this page.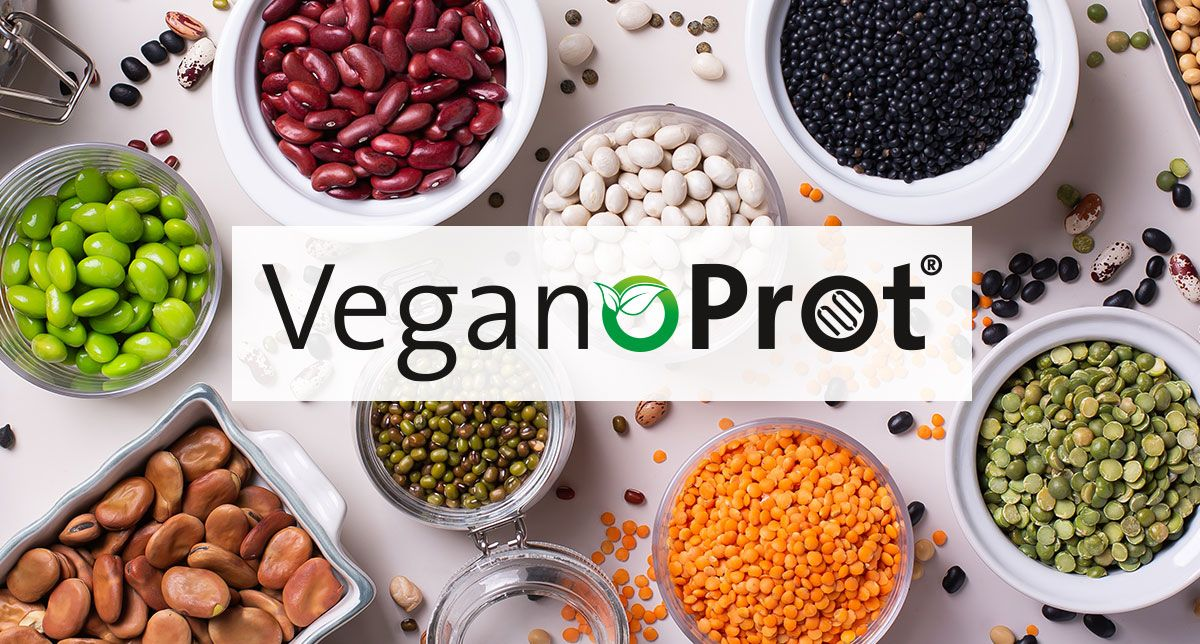 May we introduce – VeganoProt® – our new line for Vegan Protein Diversity. Plant-based foods are on the rise, and this trend is being reflected
Read More