Innovation in Dutch dairy
Coagulator at Özgazi achieves continuous cheese production process
ALPMA has successfully commissioned the 80m long Coagulator
More efficient cheese making
Nearly one hundred Coagulators are now running worldwide. In 2016, ALPMA successfully commissioned the Coagulator at Özgazi, the Etten-Leur-based producer of feta-like cheeses.
Unlike traditional plants, the Coagulator is a continuous cheese production line (length up to about 80 meters) where the different stages of the production process take place in separate segments in a conditioned and enclosed space. Cheese making is a continuous process, making production more efficient and where all critical parts are cleaned in parallel. "The Coagulator is the center around which everything revolves in modern cheese making," states Strohn, CEO of ALPMA, who also cites ultrasonic cutting equipment as an example of efficient cheese production. This allows the cheese to be cut into equal parts so that each part has the same weight. "This succeeds with all types of cheese, even hole cheese like Emmenthaler. Thanks to special technology, we know exactly where the holes are and how the cheese can be cut most optimally."
"We now produce 70 to 80 tons of cheese per day, but we can scale up to 120 tons with the new plant. This makes our production more flexible and therefore the cost per product is lower," says Director Owner Serif Aktürk.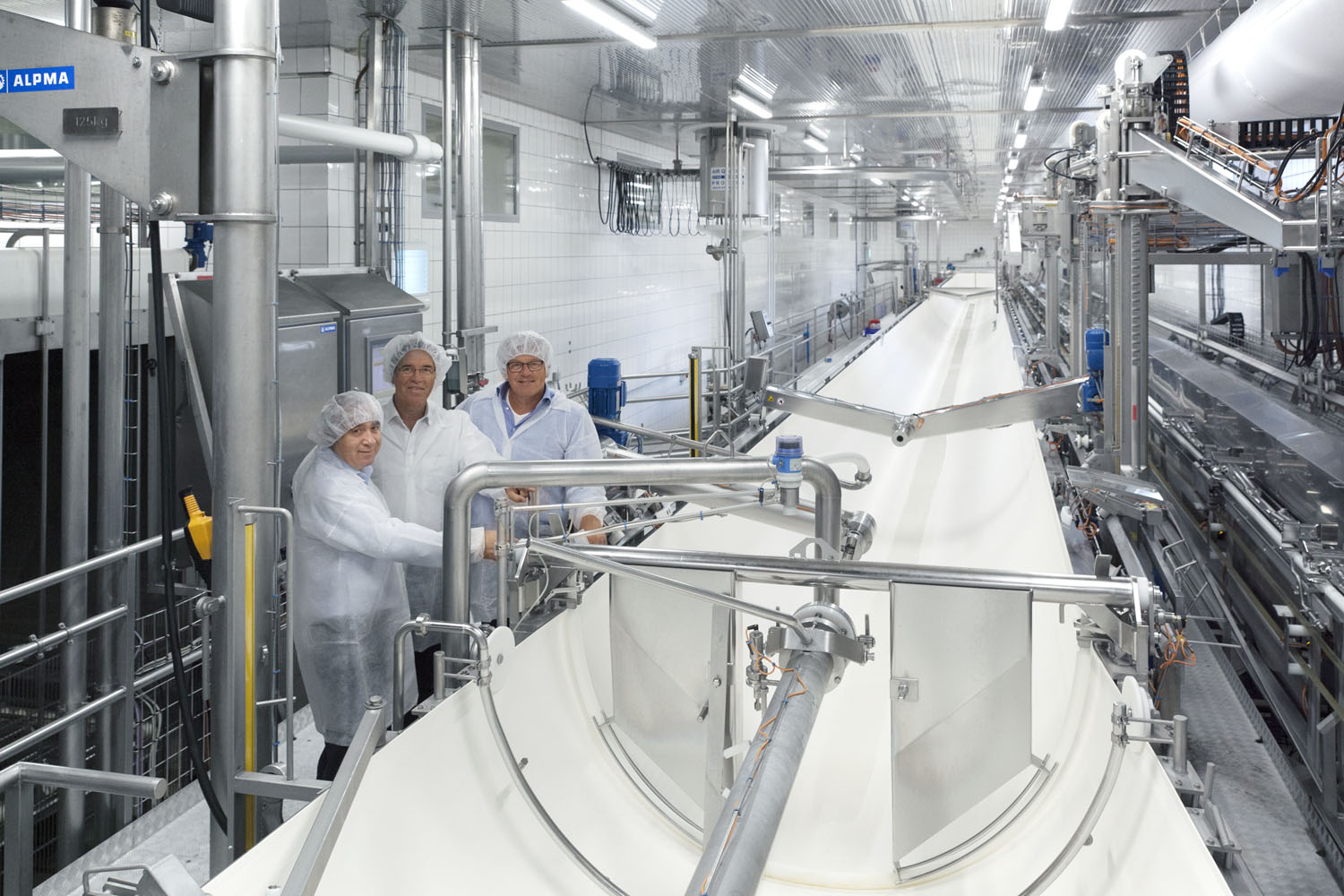 Together we achieve the most beautiful results
Check out other projects we have completed in recent times.
Much more pasture at Fonterra Heerenveen
ALPMA's RO HighTS provides successful pasture capacity increase at Fonterra
Royal A-ware, Alpma and Servi Doryl join hands
Edam multimould cheese vats plus new RO plant